Reccomended Tutorials

Tutorial Highlight

Dress Tutorial by Fainelloth Dolls .
Merenwen makes the most beautiful fantasy dolls and this tutorial shows how she makes her wonderful dresses.
Although PhotoShop is used for the tutorial, you should be able to follow this in similar packages e.g. Paint Shop Pro. The technique involves smudging and layers to acheive the effect.

Tutorial Highlight

Pattern Tutorial by Firebird's Haven.
It was really difficult to pick one tutorial to highlight. Helyn has so many really useful ones, from advice on choosing the right base to use, to common mistakes dollers make and tips on making hair look right.
After much consideration, I choose the Pattern tutorial. This is aimed at Paint Shop Pro users, but has some really great advice that can be used in other applications with layers. She uses a technique I have not seen before & the results speak for themselves!
Tutorial Highlight

Windblown folds Tutorial by Emerald Realm.
I'm a huge fan of Rhi's dolls & her tutorials are equally awesome. They are all great, but I have chosen this in particular as there are very few wind-blown fold tutorials out there, but they are always requested.
Although the intro to the tutorial says that any program that supports layers should be able to be used, layers aren't explicitly used in this tutorial & there are no fancy tools used, so you should be able to easily follow it in MS Paint too.

Tutorial Highlight

Dress with Folds Tutorial by The Doll on the Hill Factory.
I have been a huge fan on DHF for a long time now, Suzy's dolling skills are just breath-taking. DHF has 2 tutorials tucked away in the "Goodies" section on the site.
Although the hair tutorial is lovely too, it's the folds that DHF is most famous for & this step-by-step tutoral shows exactly how they can be achieved. The tutorial is written for PSP 6, but you should be able to adapt it fairly easily to other versions.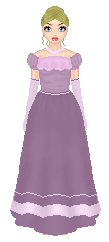 Tutorial Highlight

Victorian Dress Tutorial by Seventh Moon.
This tutorial is written for Paint Shop Pro 8, but you should be able to follow it in 7 or PhotoShop
This is a nicely detailed tutorial, with Ledh's chatty text taking you through each step :)

Tutorial Highlight

Dolling on a Budget by Eleni Aranelwa .
I get so many mails & guestbook messages from people who think that because they don't have PhotoShop or Paint Shop Pro, they can't make dolls. This amazing set of tutorials sets out (& succeeds) in proving this isn't true.
Sarah takes you through the basics of dolling & getting the most out of MS Paint as well as including tutorials on using freeware applications like IrfanView, Unfreeze & The GIMP.

Tutorial Highlight

Complete doll Tutorial by Watermelon Bubblegum.
I love full doll tutorials because you actually end up with a beautiful, finished doll & Libby's tutorial is no exception.
It's a pixel shading tutorial, so is not program specific & can easily be followed in MS Paint. Each step is well illustrated & colour palettes are provided.
While you're there, be sure to try out her other tutorials as well - her pixel shaded hair has especially nice results!

Tutorial Highlight

Complete doll tutorial by Precious Pixels .
Wonderfully detailed tutorial on making a doll from head-to-toe. Palettes are provided & there are pictures of every step so it's very easy to follow. Any Paint application can be used.
While you're there, take a look at her other tutorials - they are all awesome! The highlight/shadow & drawing folds will be expecially useful to pixel-shaders.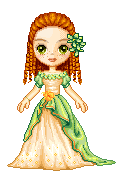 Complete Doll Tutorial Tutorial by Les Poupées Numériques .
This tutorial is in French, but don't let that put you off!
Palettes are provided & every step is so well illustrated that you don't need to be able to read the accompanying test.
It's completely pixel-shaded, so this tutorial can be followed in any graphics program.


Full Doll Tutorial by Shaffy.
This is a lovely tutorial aimed at MS Paint users, but can be used in other applications. The shading techniques shown in it are very versatile & you only need to look at Shaffy's dolls to see how versatile they are.


Feathery wings tutorial by Rebel Scum Inc..
This tutorial can be followed in any graphics application. It is very easy to follow & the end results are wonderful.
Dolly Fans online :
all content © copyright amy roberts 2001-2007 (unless otherwise stated)